View all Richland, WA Homes for Sale
 "Location, location, location".
These are, of course, the three most important aspects in real estate. In reality and in practice, it is the only important aspect of real estate; all other aspects play second fiddle. Fortunately, we are in picturesque Richland, in the lovely state of Washington, so location is no problem for us and for the residents here.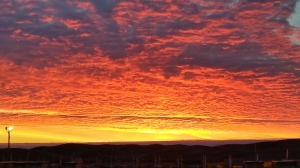 Richland is a large and growing city in Benton County, bordering on the state of Oregon. Our city was almost a ghost-town 75 years ago but then exploded into prominence after World War II, and now has over 53,000 residents, a third of whom are families, and growing at about 20% each decade. Obviously, more and more people find our community to be very warm and inviting; and this is the reason for a good number of Richland, WA homes for sale.
There are some specifics that people look for when moving here. One of them is closeness to the outdoors. With our population in Richland, we have the best of both worlds. The city offers all the amenities and comforts that larger cities offer and, at the same time, we are small enough to be in the middle of nature. We are especially blessed to be at the juncture of the Columbia and Yakima Rivers.
It is nice to be independently wealthy, buy a home with cash and have no mortgage. However, more people need to be near qualified, dependable and good employment. In Richland, there are many mom-and-pop shops, larger stores and restaurants, and even a few hotels that provide employment. However, the two biggest fields here are in agriculture (overwhelmingly vineyards and wineries) and technology. For the latter, there are Bechtel, Energy Solutions, Pacific Northwest National Laboratory, Energy Northwest and other large employers.
There is also a need to know that there is public transportation available. Not all parents have two or more cars and even if they did, it is sometimes more desirable to have dependable transportation available. You can get into and out of Richland through Greyhound or even the Tri-cities airport, and you can get around the city and county with Ben Franklin Transit.
Richland is truly a wonderful place to live!