View all Prosser, WA Homes for Sale
Prosser is located in Benton County, Washington, and was founded in 1885. Prosser is home to over 30 wineries and micro brewers. Located in the mountains of eastern Washington, Prosser is a community of over 58,000 people. Prosser is just over a 30 minute drive from the Tristate area, where you can enjoy the joys of small town living, as well as being able to enjoy what the big cities have to offer.
Prosser can offer a small town feeling with all the amenities of a large city. The community is close knit and is willing to lead a hand if you need help. Many homes are within walking distance of the downtown core, and amenities that are offered.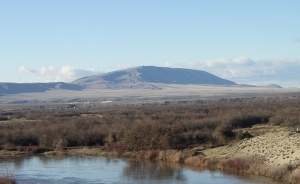 Prosser is a small town, with many different neighborhoods to purchase a home in. Prosser has a variety of homes for sale for you to pick from, from newer homes in developing neighborhoods to older homes in already established neighborhoods. Furthermore, Prosser offers its citizens a lower cost of living than the national average.  The average home price in Prosser is just over $145,000, which makes Prosser a great place to purchase your new home.
Prosser has been dubbed the birthplace of Washington's wine industry, and you can take a wine tour of one the 33 wineries in or near Prosser. Prosser's retail market is ever growing with new shops for you to enjoy. Fishing, canoeing, and kayaking can be done on a nearby river.
Enjoy of our trails that connect Prosser to other cities.  You can also enjoy a performance at the lovely Princess Theater, a restored play house in the downtown of Prosser. There are seven beautiful city parks that are available for you to enjoy year round. Many of the parks are large enough for organized sports; each park has a tennis count, skate park and is home to the Boys and Girls Club.
Prosser is a friendly place to live, with a close knit community. The education system is excellent. Prosser has festivals all year round for you and your family to enjoy. Prosser's housing market has plenty of new and older homes for sale to meet your needs and budget in a home.