View all Finley, WA Homes for Sale
Finley is located in Benton County, Washington, and was founded in 1902. Located in Southeastern Washington at the confluence of the Snake and Columbia rivers, Finley has a population of over 5800. Finley is just over a 30 minute drive from the Tristate area, you can enjoy small town living, while enjoying what many other bigger cities have to offer.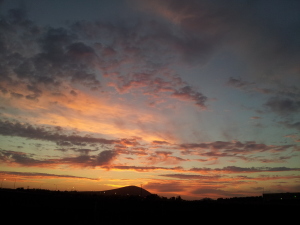 The areas near the Snake and Columbia River confluence are agricultural, with irrigated vegetables, fruits, grains, seeds, and livestock with an assortment of industrial and government-related jobs mixed in.
Finley is close to the Two Rivers Park and Columbia Park. The Two Rivers Park is open year round and offers a great place to go for swimming, boating and fishing. There are also hiking and biking trails, and a playground. The Columbia Park just north of Kennewick. Columbia Park is approximately 300 acres of stunning scenery, and includes an 18-hole golf course as well as a driving range. Other activities that are offered at the Columbia Park include Finley Recreation water-skiing, fishing, tennis, and camping, and there are also boat ramps available for use.
The schools in Finley are excellent. Finley's school system has approximately 1,100 students and 59 teachers, making up the student-teacher ratio of around 18 students for every teacher, which is higher than the national average. The school district has the belief that student's individual learning style should be recognized.
Finley is a small town, with a lot of room to grow. There is a good variety of homes available for sale for you to pick from; from older homes in developed neighborhoods to brand new homes in developing neighborhoods. Finley also offers its citizens a lower cost of living than the national average.   The average home price in Finley is just over $135,000, which makes Finley a great place to buy your new home.
With a small town feeling, but close to many larger cities, Finley is a great town to live in. Finley's housing market has plenty of new and older homes for sale to meet your needs, within your budget.  Finley's excellent education system with a high teacher to student radio, makes it a great town to raise a family in.