View all Burbank, WA Homes for Sale
Burbank is located in Walla Walla County, Washington, where the Snake River meets the Columbia River. Burbank is a small town eight miles from Pasco and approximately 11 miles from Kennewick. Burbank is an excellent place to live and raise a family, as it is small town but is close to major cities.
Burbank has many jobs in the business, finance, and construction industries. There is also a large agricultural selection, with irrigated vegetables, fruits, grains, seeds, and livestock.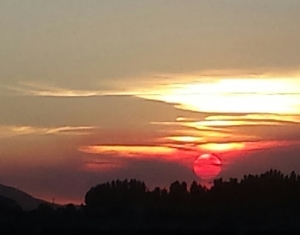 Burbank has a large variety of things to do outside. Whether you are a water enthusiast, an experienced camper, a cultural buff, an avid hunter, or a contented spectator of festivals and city parades, Burbank has things for you to enjoy. Burbank also offers a large golf course.  Burbank also offers teen, youth and adult programs for the fall season this year, including volleyball, basketball, martial arts and track and field.
You can also visit the lovely McNary Wildlife Refuge, which is close to Burbank. You are able to see Canada geese, mallards, widgeons, and pintails; with lesser numbers of tundra swans, snow geese, and green winged teal resting in the marshland at different times throughout the year.
The schools in Burbank are excellent. There is a high school, an elementary school, a middle school, and the Columbia Special Ed School. Burbank is also near two colleges and a university. These are the Columbia Basin Community College in Pasco, Walla Walla Community College, and Eastern Oregon University.
Burbank is a small town, with a lot of room to grow. There is a large variety of homes for sale for you to pick from; from newer homes to older homes in developed neighborhoods. Burbank also offers its citizens a lower cost of living than the national average.   The average home price in Burbank is just over $140,000, which makes Burbank a great place to buy your new home.
With a small town feeling, but close to many large cities, Burbank is a great place to live. Burbank's excellent education system, including a special education school, makes it a perfect choice for young families. Finally, Burbank's housing market has plenty of new and older homes for sale to meet your needs, and budget in a home.