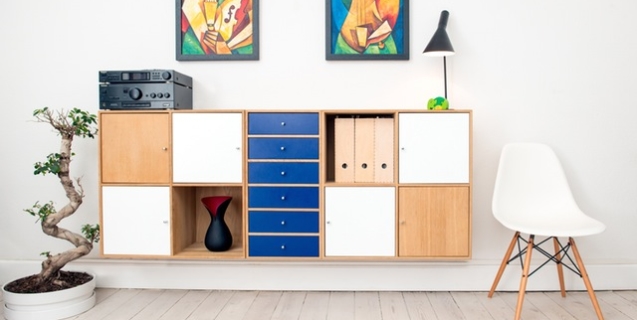 8 Interior Trends that Will Shape Your Home in 2017
8 Interior Trends that Will Shape Your Home in 2017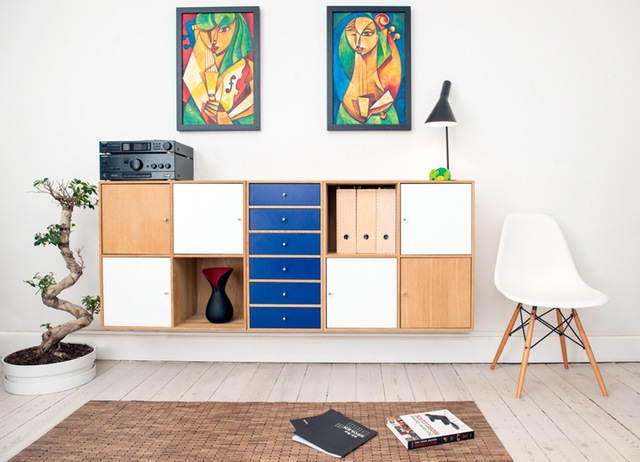 A new year has finally begun, and you know what that means? That means that new trends which will shape our homes are just around the corner. The year behind us had its ups and downs, when it comes to interior design, and while, on one hand, we had the marvelous black stainless steel in the kitchen, on the other we had the boring framed quotes and odd fabric wall art. Is 2017 promising something better? We sure hope so. At first glance, there are so many things to be excited about, but let us scratch below the surface and see what are the best aspects of these new trends and how will they change our homes.
The Magic of Escapism
This year is marked with raising concerns about global warming and man being further from nature than ever before. Interior design is playing its role in correcting these mistakes by creating a path that will lead us back to nature. One of the ways to do that is by designing special rooms where you can spend some quiet time, surrounded by plant life and natural materials, like wood and stone.
Colourful Home
Neutrals are the easiest way to decorate your home, but should you always take the easy way out? Of course not. Your home should not be ruled by neutrals, and this year is all about pushing the boundaries and not being afraid to make changes. It is trendy to be bold with your designs and add deep tones in your home. They will make the place look more cozy, and serve as a great backdrop for creating accent walls.
Last year brought us the trend of seamless transition between the kitchen and the living space, but this year took that idea to a whole different level. Now we have invisible kitchens that fit into the prevailing aesthetics of your home. Some of the solutions that will be used are hidden appliances, mixed hardware finishes and tuxedo cabinets.
Japandi Movement
Last couple of years were marked by growing popularity of Scandinavian decor and the appeal of Asian-inspired interior design. What has changed since then? Well, these two styles have found common ground and blended into a magnificent design movement – Japandi. This design approach is reflected in clean lines, wood (pale – Scandinavian, dark – Japanese), raw edges, muted tones and cool undertones.
Pronounced "hoo-ga", this Danish approach to interior design translates into a feeling of comfortable contentment. It is clear that it was originally intended to be a way for the Danish to survive their long harsh winters, but when you look at all those comfy layers and textures, you can't help but feel like you need hygge to survive every single day. Hygge style is easy to create – just throw in some comfy knitted blankets, soft cushions and light a few candles.
Crazy about Cork
Do you think that cork is used only for sealing wine bottles and pinning notes? If you do, 2017 will surely make you think otherwise. Due to its organic appearance and toxin-absorbing features, this material has earned its place among the most popular design trends of 2017. We will have a chance to see it on furniture (e.g. stools, coffee tables), and – more surprisingly – on walls.
We are hardly over the last year's Pantone match – Rose Quartz and Serenity, and they have already made us fall for a new color – Greenery. This fresh and vivid shade brings in a breath of spring feel into our homes, but, according to professionals from the interior design industry, it shouldn't be used as a main colour in any room. It is best to add Greenery through accents, so it can draw attention without being too overwhelming.
Modular Furniture
The increasing number of urban dwellers, and constant downsizing of city apartments made us change the way we construct furniture. Trying to fit large pieces of furniture into a small apartment is not practical. Modular furniture systems, on the other hand, are a great way to solve that problem, as they allow you to save tons of space, without compromising your comfort.
Interior design trends of 2017 clearly derived from our need to reconnect with Mother Nature, and make our lives in confined urban areas more comfortable. What's more, there is an obvious need to make our homes feel more "homey". All in all, we can't wait to see all of these styles become a part of our everyday lives, and maybe incorporate some of them into our own homes.
—
Author's Bio: Lana Hawkins is a student of architecture and a blogger from Sydney. Lana is the editor-in-chief on Smooth Decorator. She enjoys writing about inspiring interiors and landscaping. Lana is especially interested in green architecture and sustainability, where she gets the most of her inspiration from.