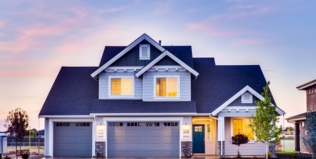 All at Once or Bit-by-Bit? How to Tackle Your Home Renovation Houses are like people – they show signs of…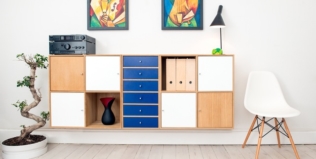 8 Interior Trends that Will Shape Your Home in 2017 A new year has finally begun, and you know what…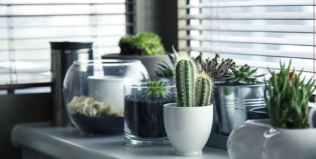 Bringing natural materials into your home is a way to connect with nature and to make your living space a…
Nancy has been a Tri-Cities native almost her entire life. It's good to know a little bit about your Realtor.
Tons of past clients helped. Tons of positive feedback. Discover what others have to say about her.
Ready to learn a little more? Nancy is ready to work with you, whatever your specific needs are.
Testimonials
See what my past clients have said about me!
"We want to thank you for your outstanding service in the purchase of our Kennewick home.  I have been a real estate professional for fifty years and have bought and sold many houses.  I have rarely met anyone as competent, skilled and sensitive to our needs as you.  Our very complicated cross-country move was made easier with your generosity of time both before and after the closing.  Your responses to our questions were always timely, and the information that you supplied us in regard to the community and services we needed were so valuable."

"Awesome!  I hired Nancy to sell my old home and to buy my new home.  Her professionalism and personality made the difference between small $ and big $$$$$'s. Totally recommend her and am already seeking her advice on my next real estate purchase.

I appreciated Nancy as our realtor in the selling of our home and the buying of a new home.  She was very knowledgeable and helped us navigate through the whole process easily. I think having Nancy as our realtor saved us money on both transactions. I highly recommend her for any real estate needs.

We adore Nancy and her positive energy.   She is one of those realtors who is not only brilliant and hard working, but is truly concerned about your welfare above making  money.   We were not easy clients.   Although Nancy understood our needs and relentlessly showed us appropriate properties, by happenstance of a drive by, we ended up buying a home for sale by owner.  Nancy proved her character by not harboring any animosity given she had worked hard for us over several months.  Instead she stood by our side and cheerfully helped us through that process.  Having witnessed her integrity and work ethic, I have not ceased recommending her to anyone needing a realtor.  She has all of the characteristics you would hope for!"

"We loved working with Nancy. She was attentive to our needs and budget, kind, and so very helpful and patient. She made the home buying process so simple. We love our new home!"